CasaGlo Cosmetic Centre offers HydraFacial an innovative facial rejuvenation treatment which is suitable for any skin types.
This luxurious hydra dermabrasion treatment can be used to treat:

Brown Spots
Scars
Fine wrinkles
Sun Damaged Skin
Age Spots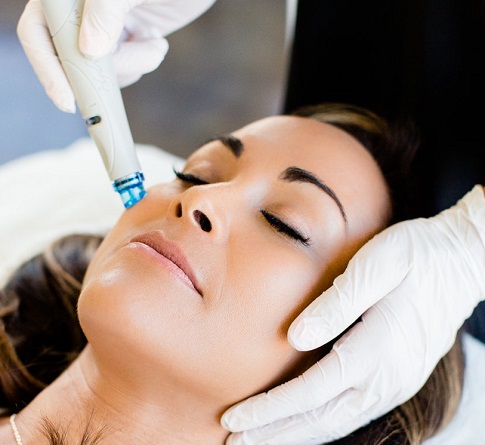 This treatment has no downtime and we recommend it as part of your routine skin care and prior to your special events.
STEPS:
Cleanse and Peel
The treatment starts with a cleanse and a peel that uncovers a new layer of skin with exfoliation and resurfacing.
Extract and Hydrate
The next step involves extraction and hydration with removing debris from pores with painless suction and nourishing with intense moisturizers that clean the skin.
Infuse and Protect
Depending on your skin condition and skin type, infusion of one of the signature antioxidants and peptides will boost and maximize the glow.
Enhance the Experience
Lymphatic Therapy: helps to detoxify the skin, decreases inflammation, removes unwanted build-up, and optimizes skin health.
Red LED Light Therapy: reduces the appearance of redness, and decreases signs of aging.
Blue LED Light Therapy: targets and disrupts p. acnes bacteria, and improves the appearance of the oily and congested skin.
Eye and Lip Perk: treatments are designed to enhance gently removing the surface layer of dead skin cells and impurities for these delicate areas while delivering vital antioxidants. The best part? You received the same vial used in the treatment, so you can take the refreshing serum home.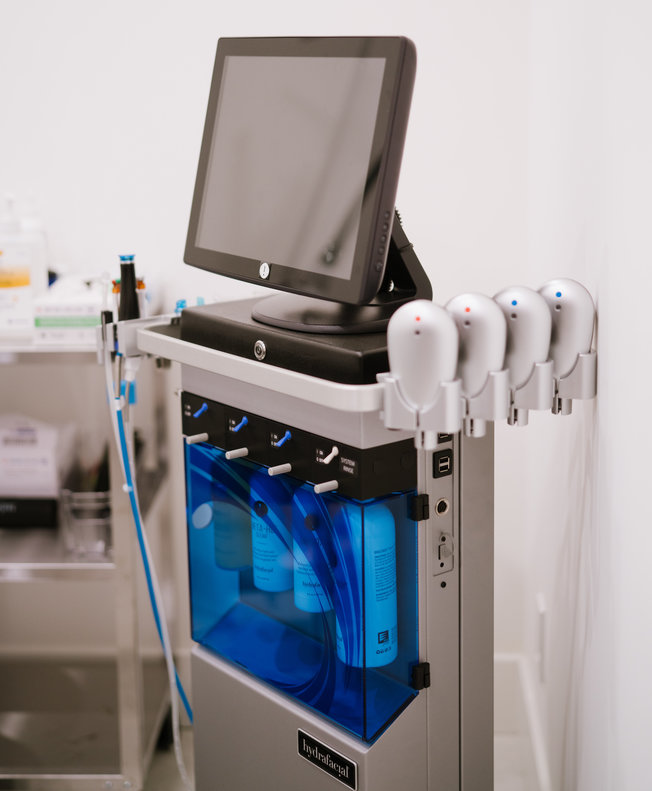 You deserve it!
Treat Yourself to a Beautiful Experience Today!